We have been exploring the world of handmade photobooks for a while now, drawing together my (Adrians) expertise in photographic editing and printing and Clea's skills in creating handmade books. One of the early frustrations was the discovery that the photographic papers that we wanted to use didn't necessarily have the correct grain direction for the formats and sizes that we wanted to make. When Fotospeed introduced their new Art Smooth Duo 210 paper that is guaranteed to be short grain, we were keen to try it out for our constructions.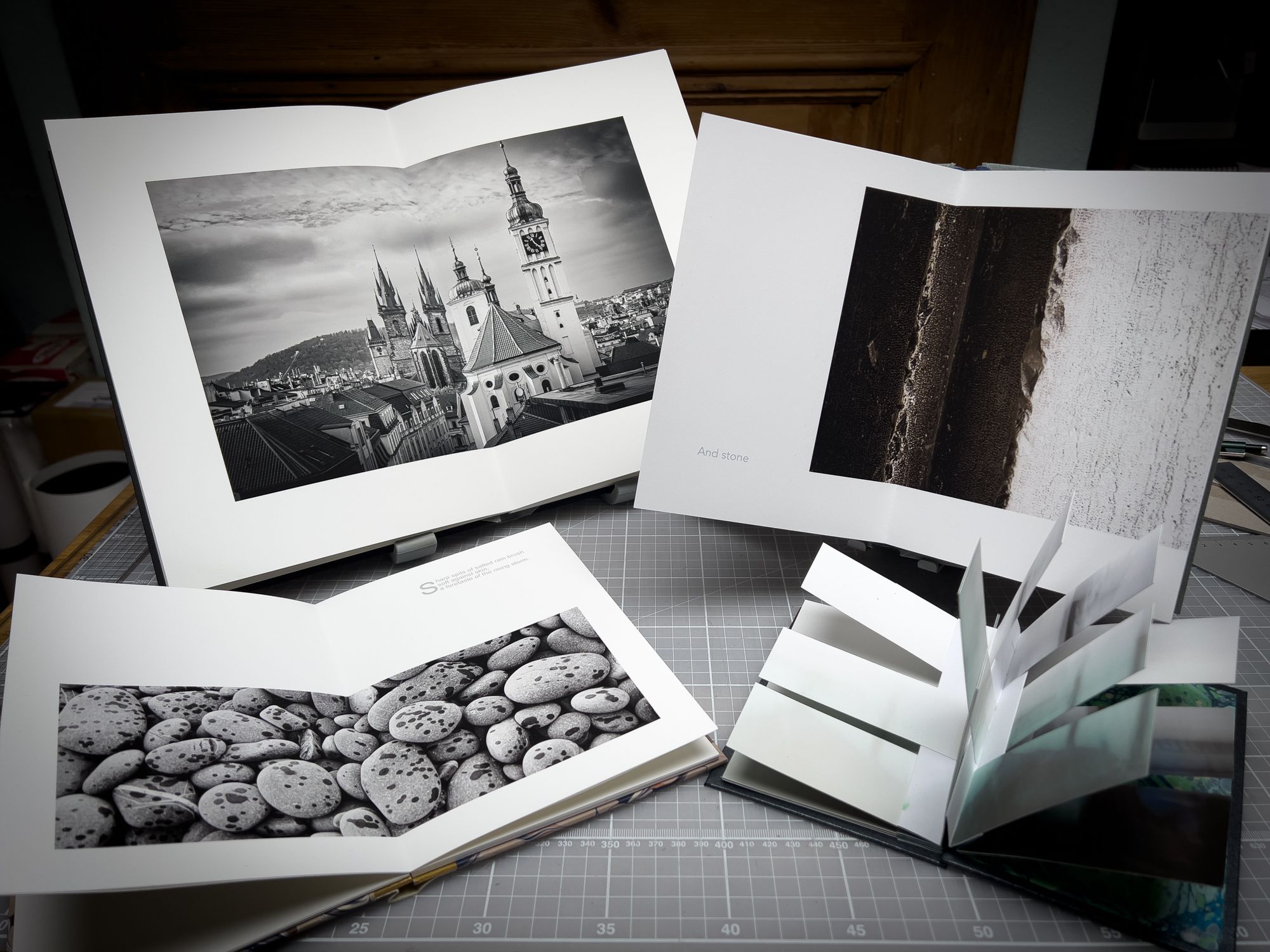 When making books, the grain direction of the paper affects how paper folds, which in turn affects how the pages turn. Grain direction is also important when using wet adhesives – PVA/EVA or paste either to attach pages or add endpapers and covers. The paper fibres swell when wet causing paper to expand more across the grain than along the grain. For this reason, ideally all material used in the construction of a book should have the grain direction running head to tail (from the top edge of the book to the bottom).
Knowing that the grain direction of Fotospeed Art Smooth Duo is guaranteed to be short grain, allows us to plan layouts and book forms that we know will work well to produce high quality results. We can plan layouts that maximise use of the whole sheets and be confident that the form is repeatable because of the guaranteed grain direction.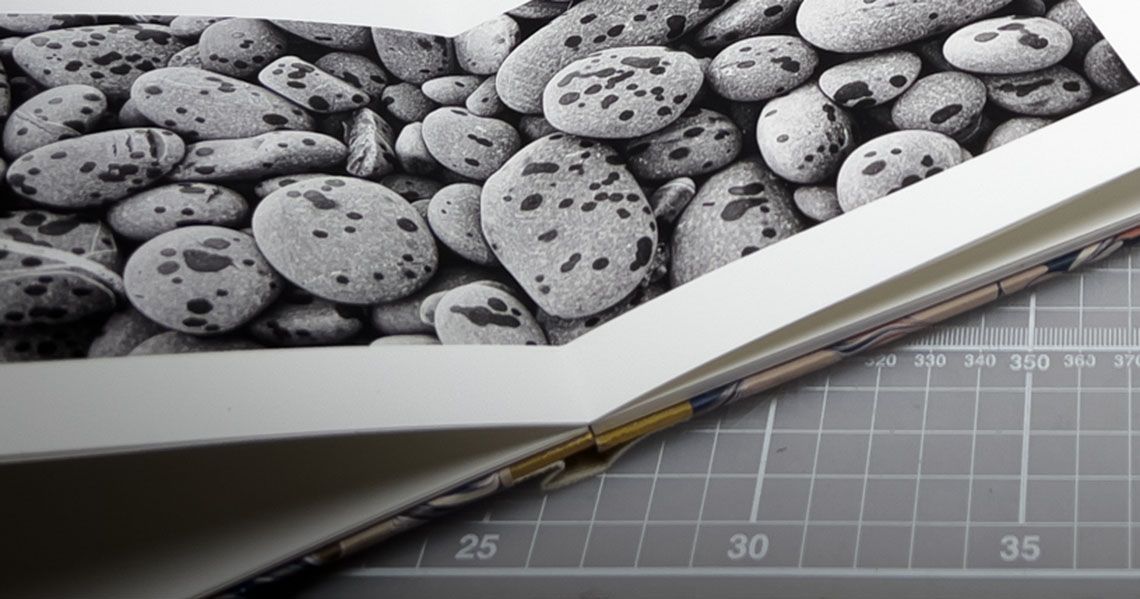 Art Smooth Duo has a smooth, natural white surface that reproduces detail very well. Contrast is high, something that I (Adrian) really appreciate for my moody B&W images. Printed pages need time to dry down before being used in book construction and we had no problems with print transfer after folding.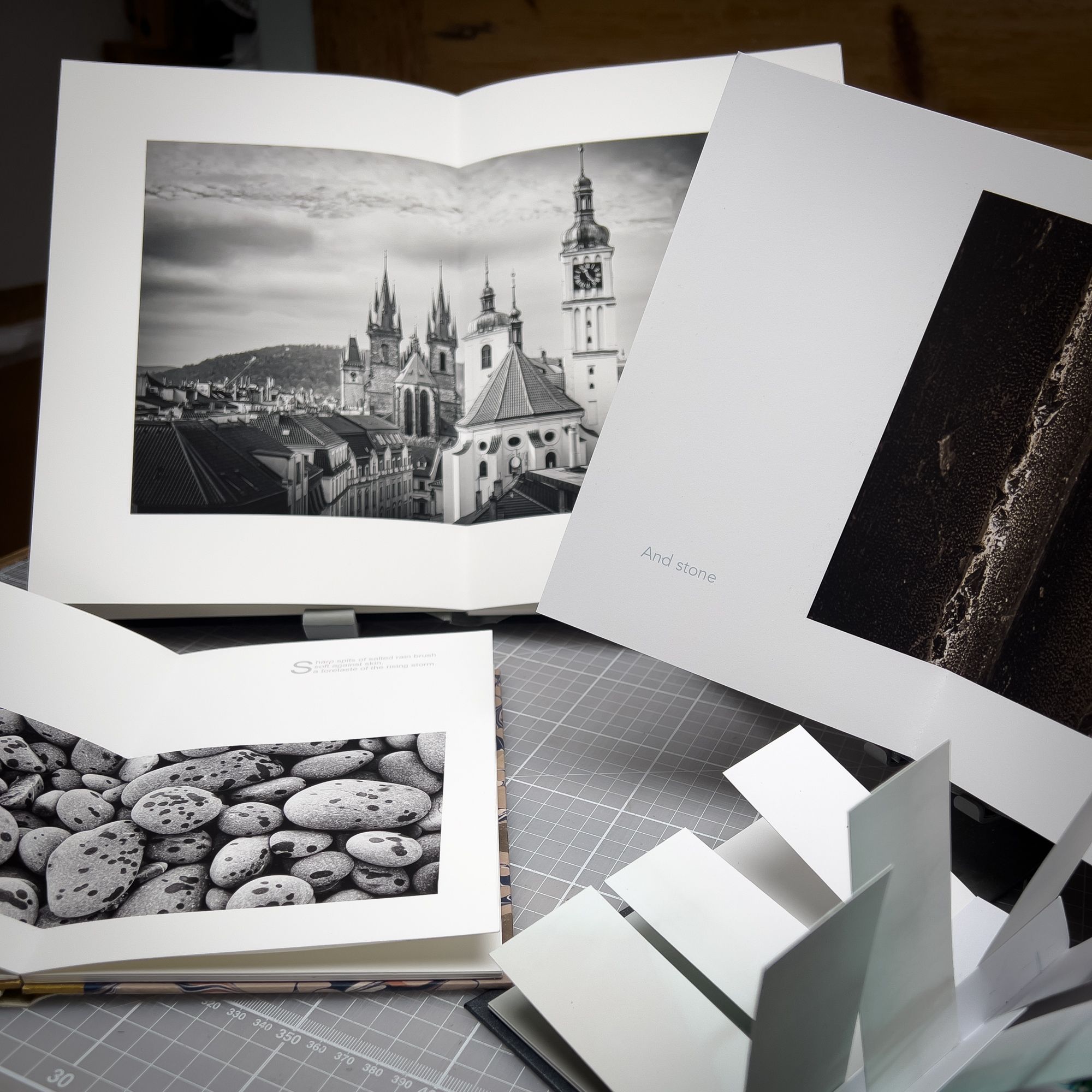 We've now used Art Smooth Duo to make several different book forms and have been impressed with its performance. At 210gsm, the paper is relatively light compared to many photo papers but still heavy when compared to many more traditional papers used for making book blocks. Getting nice sharp folds can be a challenge with some heavier weight papers but we've found that Art Smooth Duo creases well, giving good crisp folds. I have made A4 sized books which open to A3, running photos across the full double page spread. Clea has recently tested out the double-sided property of the paper with a flag book.
You can find more of Adrian's and Clea's work here and if you are looking for a new paper to try, Art Smooth Duo could be the answer.
As always if you have any questions or need any advice, please email us or give us a call.
Also, if you haven't already, please subscribe to the Fotospeed Newsletter here, to receive exclusive discounts and keep up to update with everything Fotospeed.